Posted on 6 April, 2018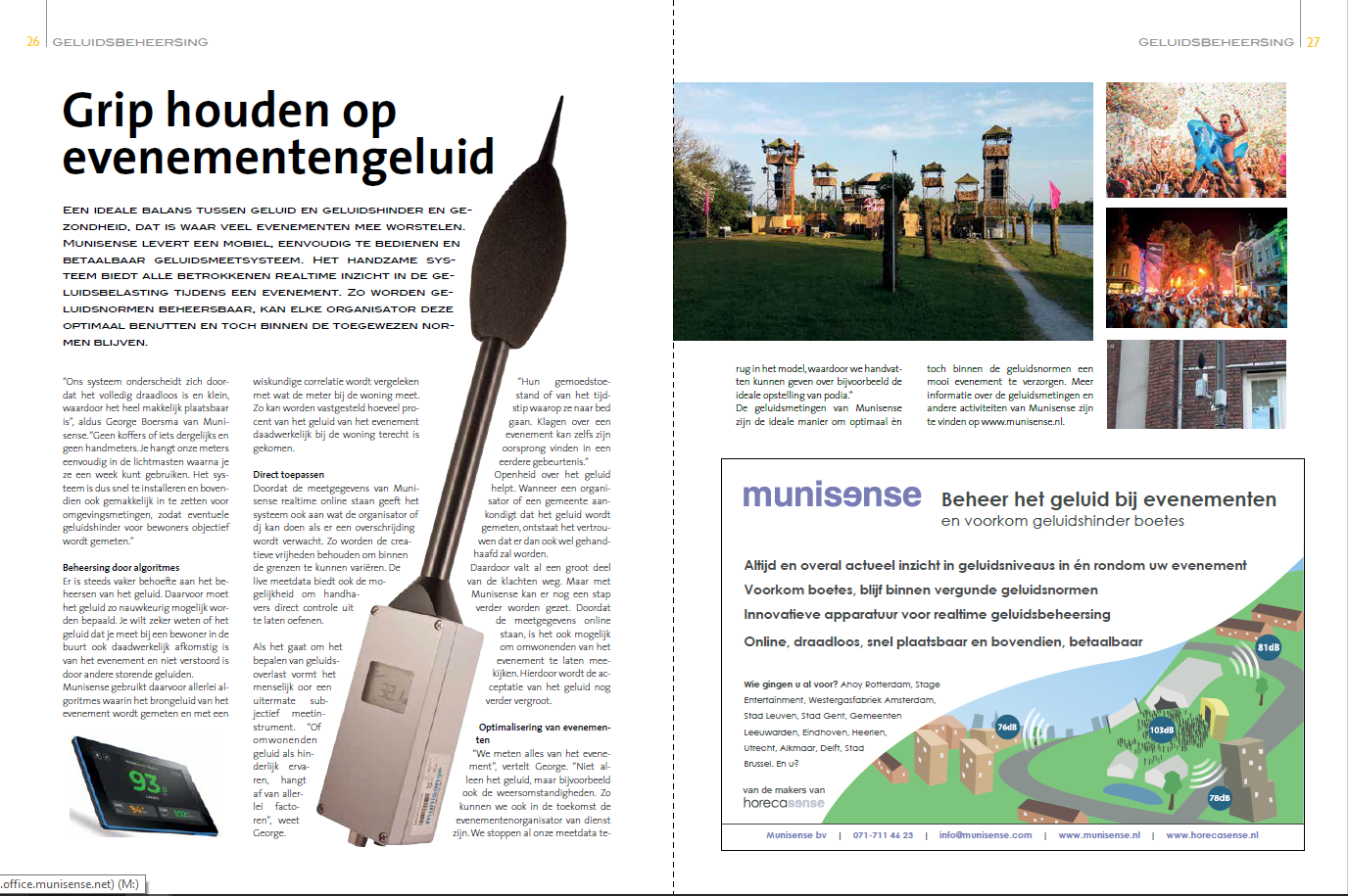 The ideal balance between noise, noise and health. That is what many events struggle with. Obtaining a permit is more difficult due to stricter regulations. What to do?
A handy system that can provide stakeholders - ie organizer, DJ, municipality, enforcement and local residents - with live insight into noise levels during an event. Our mobile, wireless and affordable sound measurement system offers a solution.
The DJ or organizer can, thanks to the prediction function, vary within the limits and thus maintains a good deal of creativity. The usual complaints from local residents are decreasing and the visitors have a top event.
A win-win situation.
We are happy to tell you more about the possibilities of purchasing such a system or renting it.
The magazine Events & Showbizz 1 of 2018 devoted an article to our system. You can find it here.