Smart bicycle paths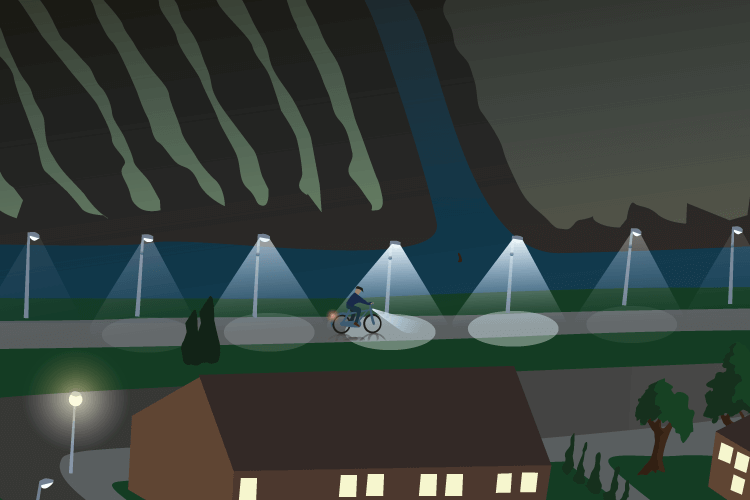 Save energy up to 80%
Increase safety
Integrate environment in dimming
Reduce operational costs
Fully ALiS compatible
At night, bicycle paths are used infrequently and are often situated in areas where reducing light pollution is important. INSIGHTNOW™ dynamic lighting enables energy savings up to 80% without sacrificing the safety.
Festive lighting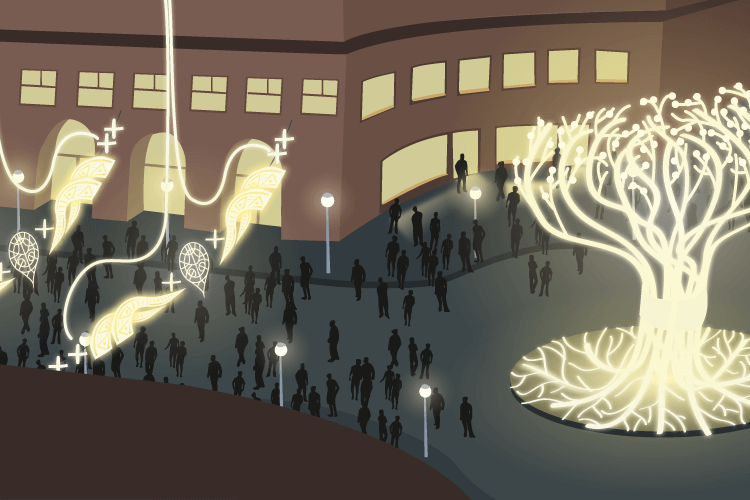 Control and configure remotely
Switching, dimming, and colour
Measure energy usage per object
Built for continuous outdoor use
Immediate reporting of failures
Festive lighting is a pleasant addition to the atmosphere in urban centres. Due to its often temporary nature, this type of lighting requires quick and easy installation as well as high availability and safety requirements. Using the INSIGHTNOW™ light controllers every lamp, series of lamps or light sculptures can be controlled and configured remotely. Our partner for our management solutions for festive lighting is MK Illumination.